SOUND AND VIBRATION TESTING
Neudorfer Engineers is a leader in sound level measurements. NEI qualified and experience staff provide valuable knowledge and experience in mechanical noise control, industrial noise management, and assessment and mitigation. We pride ourselves on our extensive and internationally recognized experience.
Sound level testing is used to measure the sound levels present in various rooms. NEI measures sound levels and compares to Noise Criteria (NC) Curves or to Room Criteria (RC) curves to quantify the actual levels and compare to predetermined industry standards. The more noise sensitive the usage of a room, the lower the required NC or RC level.
Neudorfer Engineers meets our clients' specific needs with experienced personnel, state-of-the-art measurement tools, detailed evaluations, and innovative solutions. Our state-of-the-art equipment allows NEI to conduct in-depth field evaluations to verify acoustical performances per ASTM standards for Sound Transmission Class (STC), Impact Insulation Class (IIC), reverberation time (RT60), vibration, and environmental noise.
We provide evaluations and recommendations of noise generated from air-handling units and other mechanical equipment, generators, and industrial equipment to help the project team achieve acoustical performance that is equal to or better than industry standards and to minimize sound influence on sensitive spaces. 
NEI develops unique solutions for each project. We ensure that our solutions are within budget and accompanied by detailed plans so that the solutions may be understood, reviewed, and suitably carried out. We develop criteria to identify acceptable noise levels from HVAC equipment in occupied spaces.
Neudorfer Engineers provides sound level test services on a wide variety of projects. We strive to meet your specific project challenges, developing a spectrum of comprehensive architectural, engineering and environmental acoustical solutions.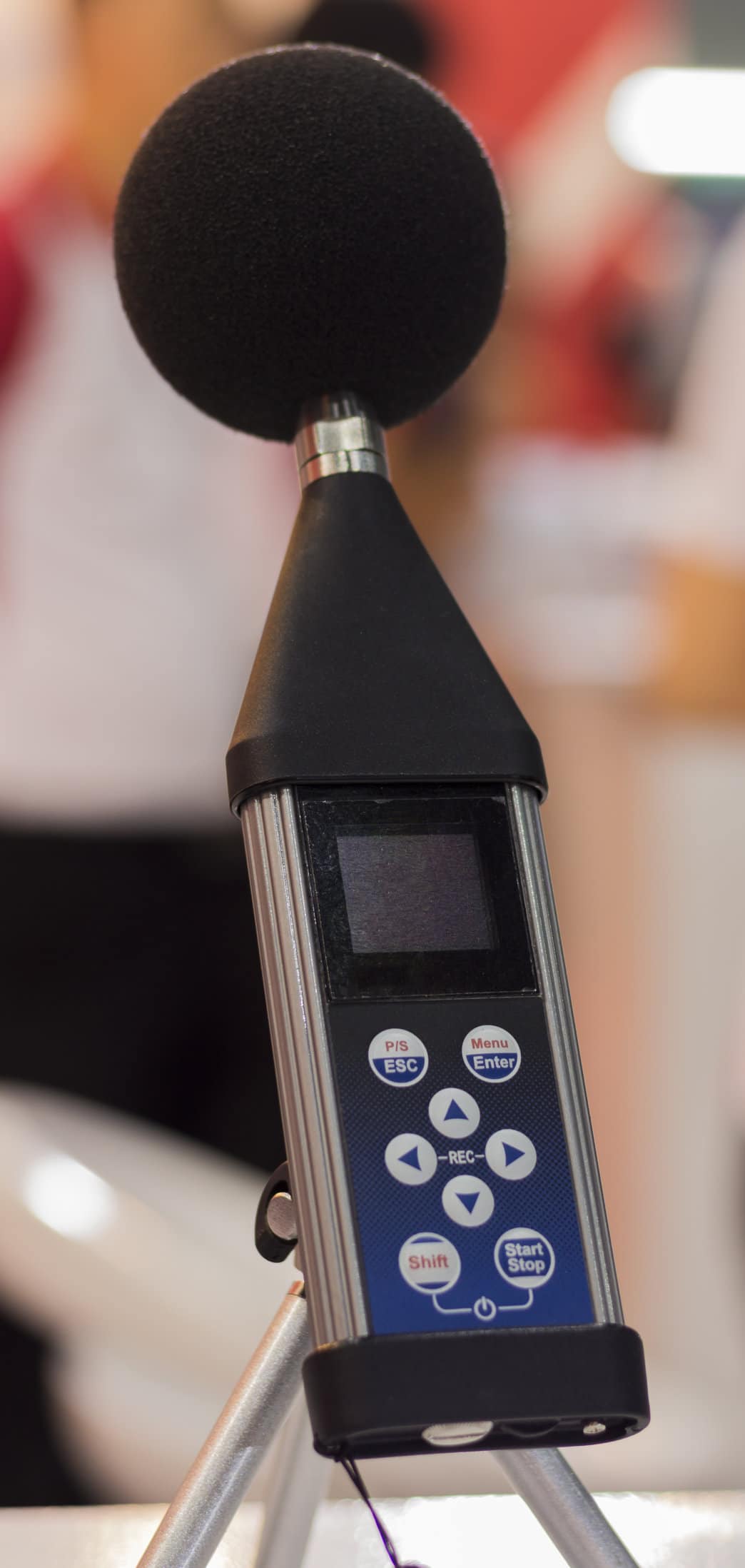 Neudorfer Engineers leads the industry in mechanical vibration level analysis. We provide complete testing per ASTM standards, inspecting mechanical equipment mounts for proper vibration isolation from structure, and performing vibration analysis according to Sound Transmission Class (STC), Impact Insulation Class (IIC), and reverberation times (RT60).
Vibration levels are taken on various types of mechanical equipment and building components for a variety of reasons. Initial equipment vibration readings are important to verify that the equipment will be operating below specified acceptance levels. NEI can provide detailed vibration criteria for specific machinery applications. Specialized facilities such as hospitals, laboratories, bio-tech research laboratories, and processing plants can have strict design criteria regarding acceptable levels of vibration. 
NEI performs vibration surveys on all aspects of critical machinery at various frequency intervals. Our vibration surveys help maintenance staff predict possible system failures, thus assisting with the establishment of appropriate project maintenance schedules, which can prevent lost revenue when systems are not operational. Accurate vibration analysis mitigates time-consuming, unnecessary, and costly equipment repairs. Our goal is to help reduce maintenance budgets without sacrificing equipment performance.
Neudorfer Engineers makes recommendations to control vibration in both existing and new buildings. Because machinery failures occur at specific frequencies, vibration analysis can pinpoint problems without guesswork. NEI vibration reports provide clients with the detailed information needed for accepting new equipment, identifying problems for repair, and specifying possible products and materials necessary to reduce and isolate unwanted vibration and assure system reliability.