Building Envelope Testing
The integrity of a building envelope is a major contributing factor to an efficient, cost-effective building energy management system. Building envelope testing can reduce overall building heating and cooling costs, while eliminating moisture issues, improving thermal comfort and indoor air quality, and enhancing the building's sustainability and durability.  Neudorfer Engineers assures that each project's building envelope system adheres to local energy codes, ASHRAE 0-2005, & the National Institute of Building Sciences (NIBS) Guideline 3-2012 requirements.
During the design review, the building envelope commissioning team checks the architectural details, reviews the vapor barrier and air barrier definitions, and looks at the cladding and weather barrier. Neudorfer Engineer reviews contractors' submittals and mockups, assuring that the proposed systems adhere to design requirements and intent. NEI conducts regular site visits to verify the means and methods in practice, including review of construction sequencing and installation procedures, documenting findings within inspection reports. Neudorfer Engineers lead site meetings and site walks prior to the building envelope testing to confirm that systems are constructed properly and that preparations are in-place for the building envelope test before air barrier connections are covered in the construction process.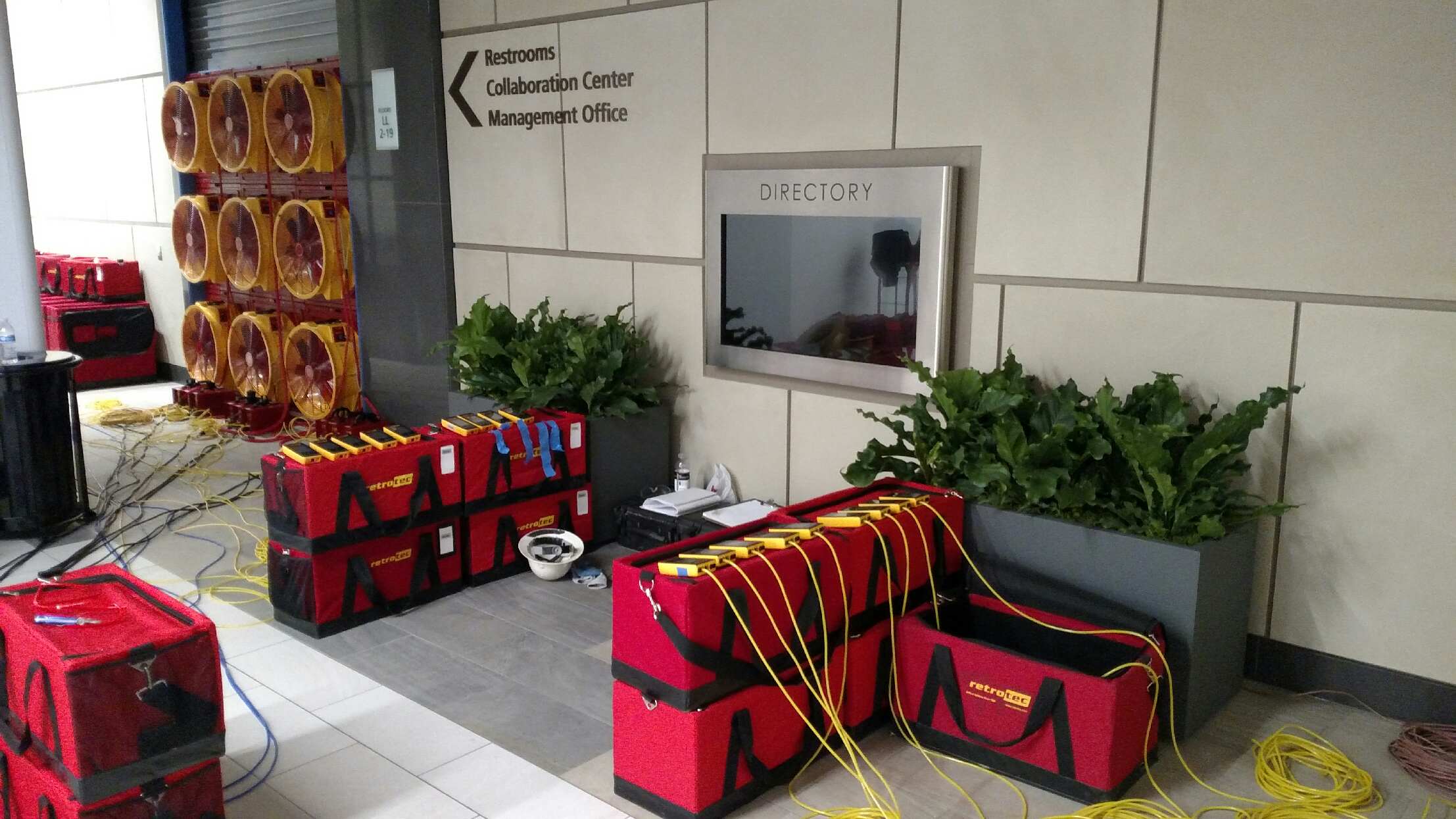 Testing methods for quantitative building enclosure airtightness testing include: multipoint regression (ASTM E779), repeated single point (ASTM E1827), or two-point airtightness testing (ASTM E1827). Neudorfer Engineers quantifies the test data into rate and magnitude of air leakage through the building's envelope system. Acceptable air leakage test criteria requires the results to be below the allowable rate or magnitude of air leakage values, per each project's definitive specifications. Blower door tests can be conducted once the building envelope or air barrier has been fully installed. Neudorfer Engineers can relay weaknesses in the air barrier system to the project team so corrections can be made.
Neudorfer Engineers' holistic perspective to the design and construction process integrates traditionally separate functions. Our ability to understand design intent and convert that intent to a clear and effective operating system assures any building manager and end user that their facility will meet our highest of quality standards.