Building Enclosure Testing
The integrity of a building envelope is a major contributing factor to an efficient, cost-effective building energy management system. Building enclosure testing (BET) can reduce overall building heating and cooling costs, while eliminating moisture issues, improving thermal comfort and indoor air quality, and enhancing the building's sustainability and durability.  Neudorfer Engineers tests each project's building envelope system according to 2018 Washington state energy code, ASHRAE 0-2005, & the National Institute of Building Sciences (NIBS) Guideline 3-2012 requirements.
During the project design phase, NEI building enclosure test technicians perform document reviews. NEI reviews project documents to verify that Building Enclosure Test requirements, acceptance tolerances, and contractor coordination requirements are included in project specifications. We verify that the architect has included air barrier drawings which define the envelope square footage calculations and specifically outline the air barrier boundaries.
Neudorfer Engineers leads Pre-BET meetings to verify that the contractor has appropriately prepared the building for Building Enclosure Testing. We lead site meetings and envelope site walks prior to the building enclosure testing to confirm that systems are constructed properly and preparations are in-place for the building enclosure test.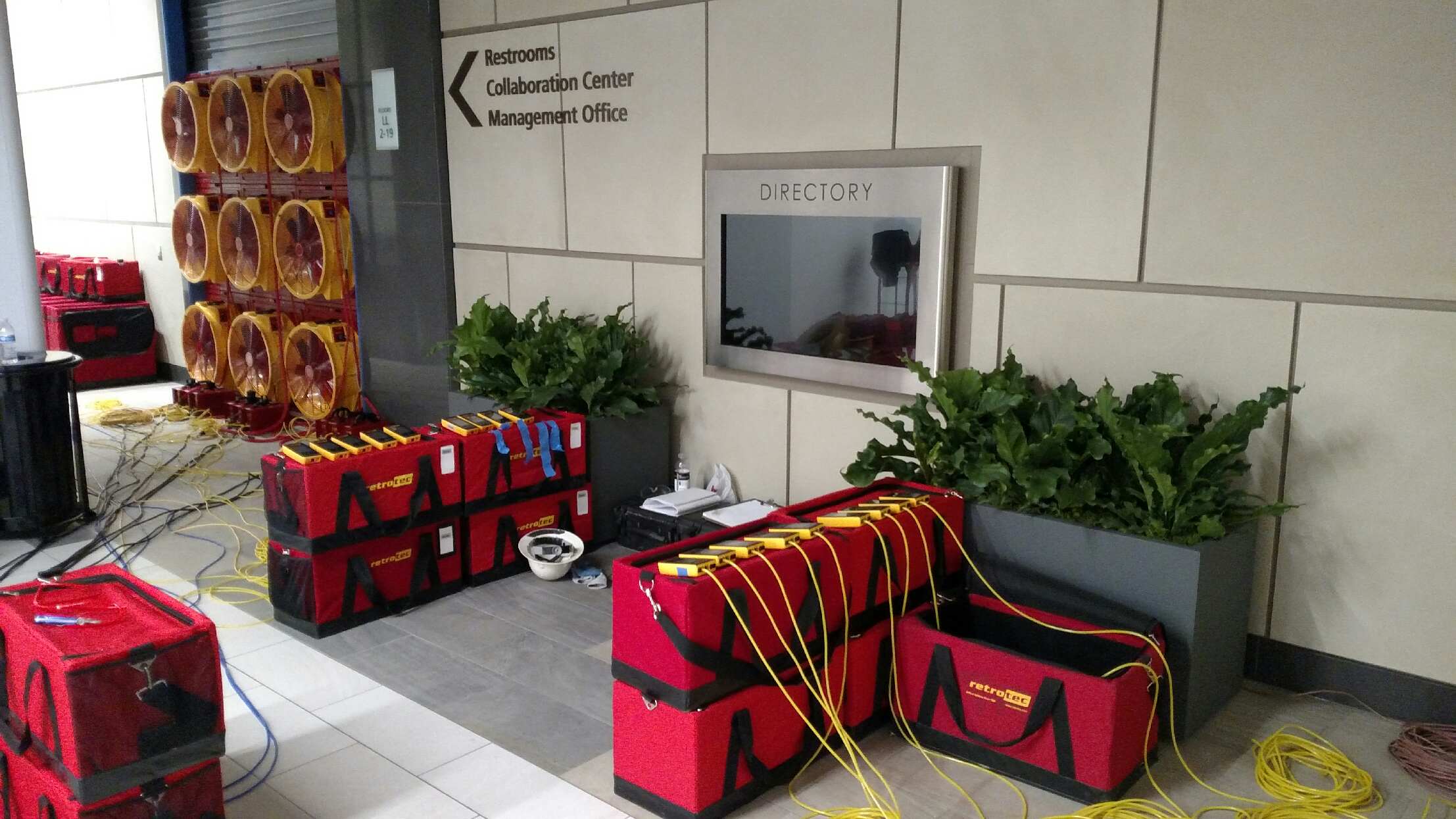 Testing methods for quantitative building enclosure airtightness testing include: multipoint regression (ASTM E779), repeated single point (ASTM E1827), or two-point airtightness testing (ASTM E1827). Acceptable air leakage test criteria requires the BET results to be below the allowable air leakage rate, as defined within each project's specifications. Blower door tests can be conducted once the building envelope or air barrier has been fully installed. Neudorfer Engineers can relay weaknesses in the air barrier system to the project team so corrections can be made.
Neudorfer Engineers' holistic perspective to the design and construction process integrates traditionally separate functions. Our ability to understand design intent and convert that intent to a clear and effective building enclosure test assures our clients that our test procedures meet our highest of quality standards.